R&J Horse Sales Started off 2023 with a Strong Winter Sale!
Sale was held February 17- 18-19 in Verndale, Minnesota. Buyers bought and watched from across the country to have a chance at the wide selection of horses. High Seller sold for $31,500 and Top Pony Seller was $5,200. Top 5 Average was $15,750 with the Top 10 Average coming in at $12,185.
The first day of the sale started off strong as Hip No. 80 became the high seller of the Catalog Session, bringing $31,500. The 2013 Sorrel AQHA Gelding, Smart Dual Kat (Dual Smart Rey x Puddykat) was consigned by the Pauly Family.
We held our first Pony Session and the ponies were hot! With a high seller of the Pony Session, selling for $5,200. The 2015 grey pony mare was as cute as can be. She was consigned by Carson Sundby of RK Performance Horses.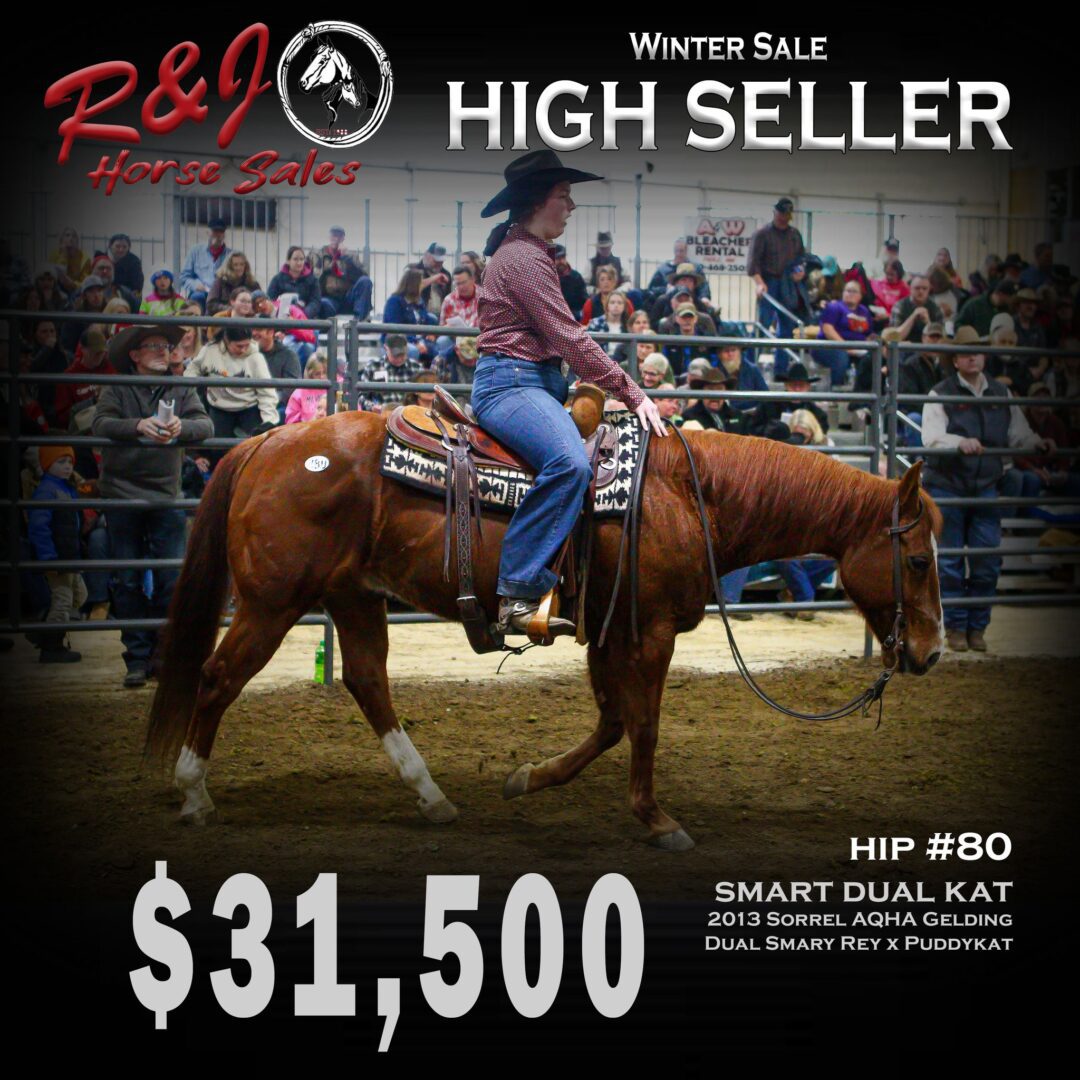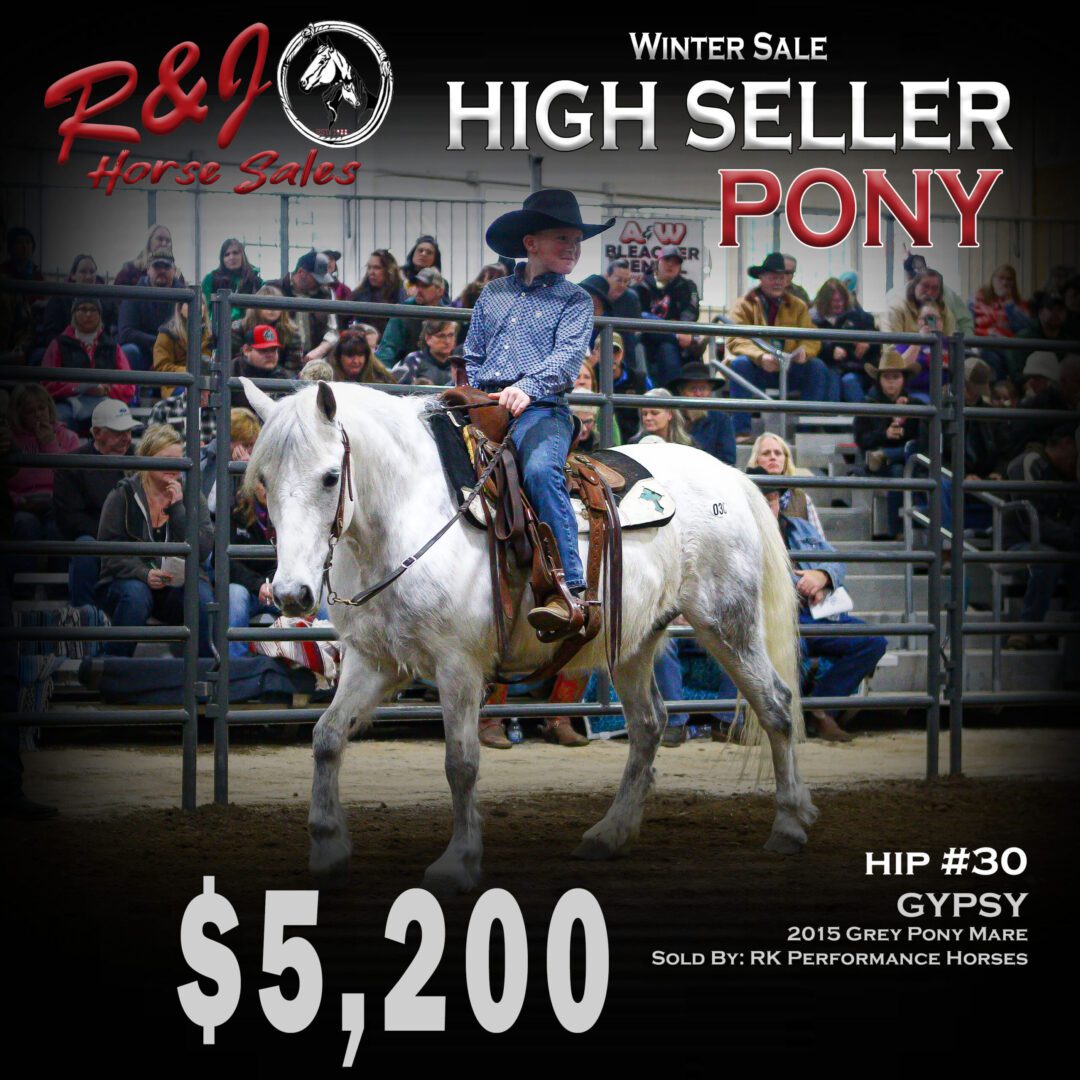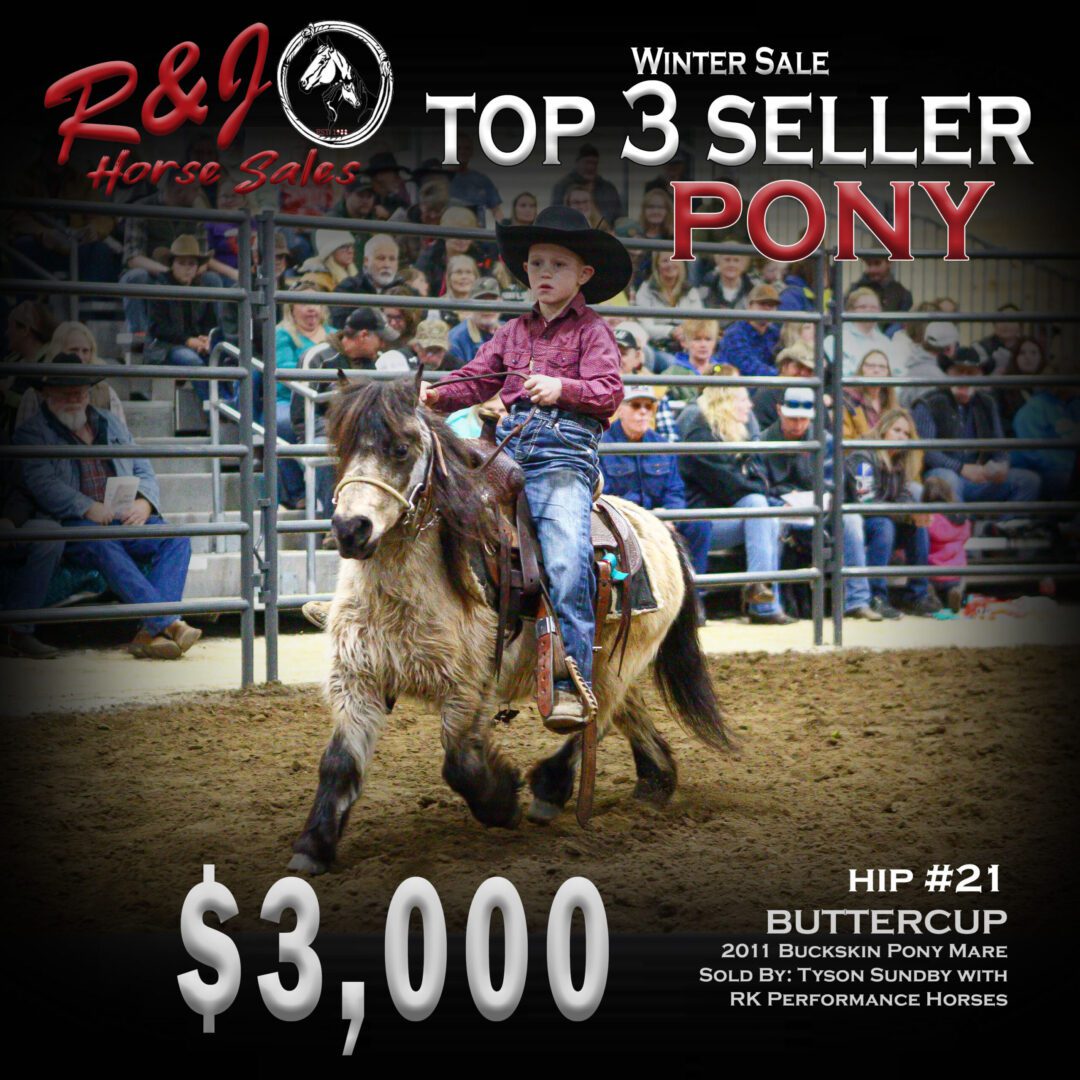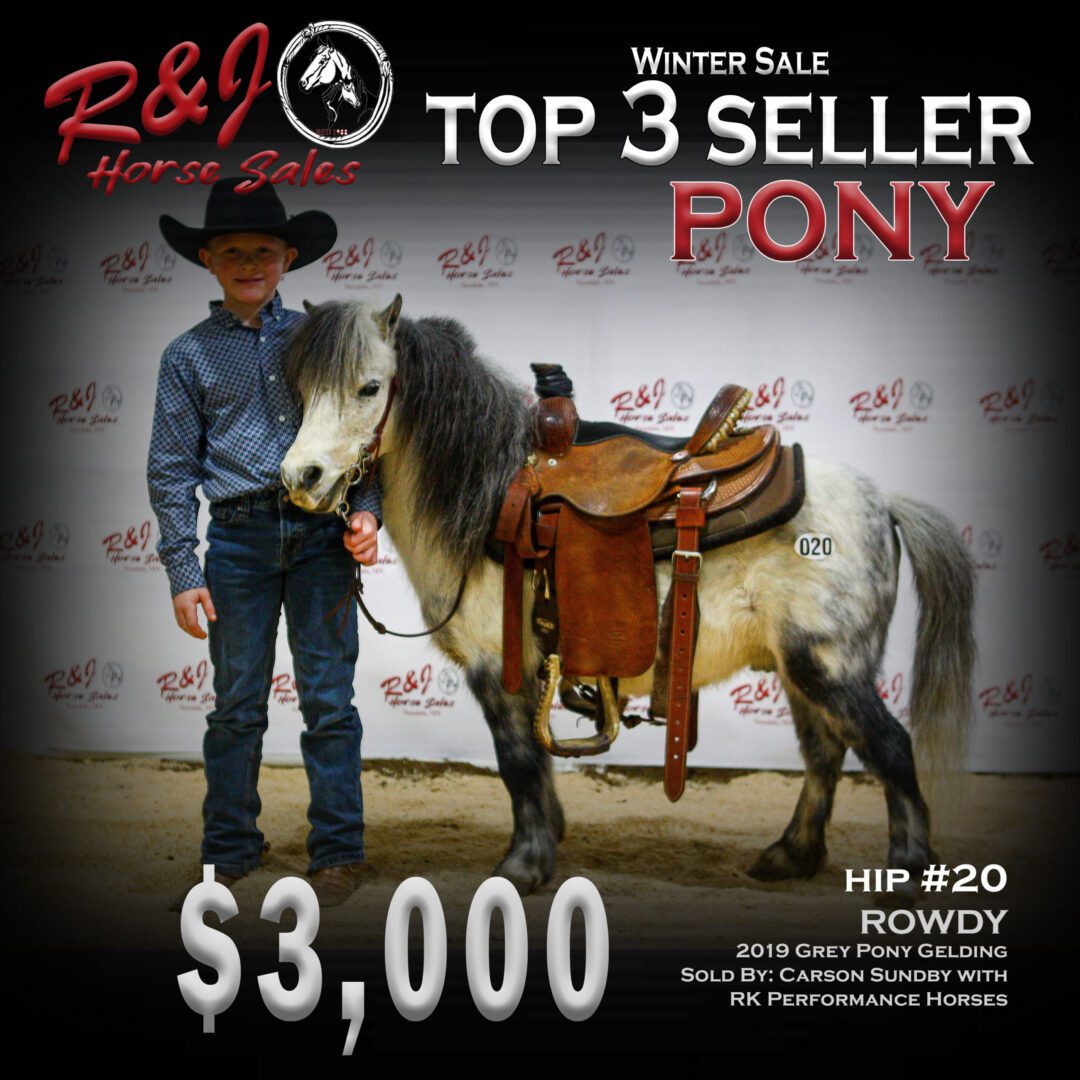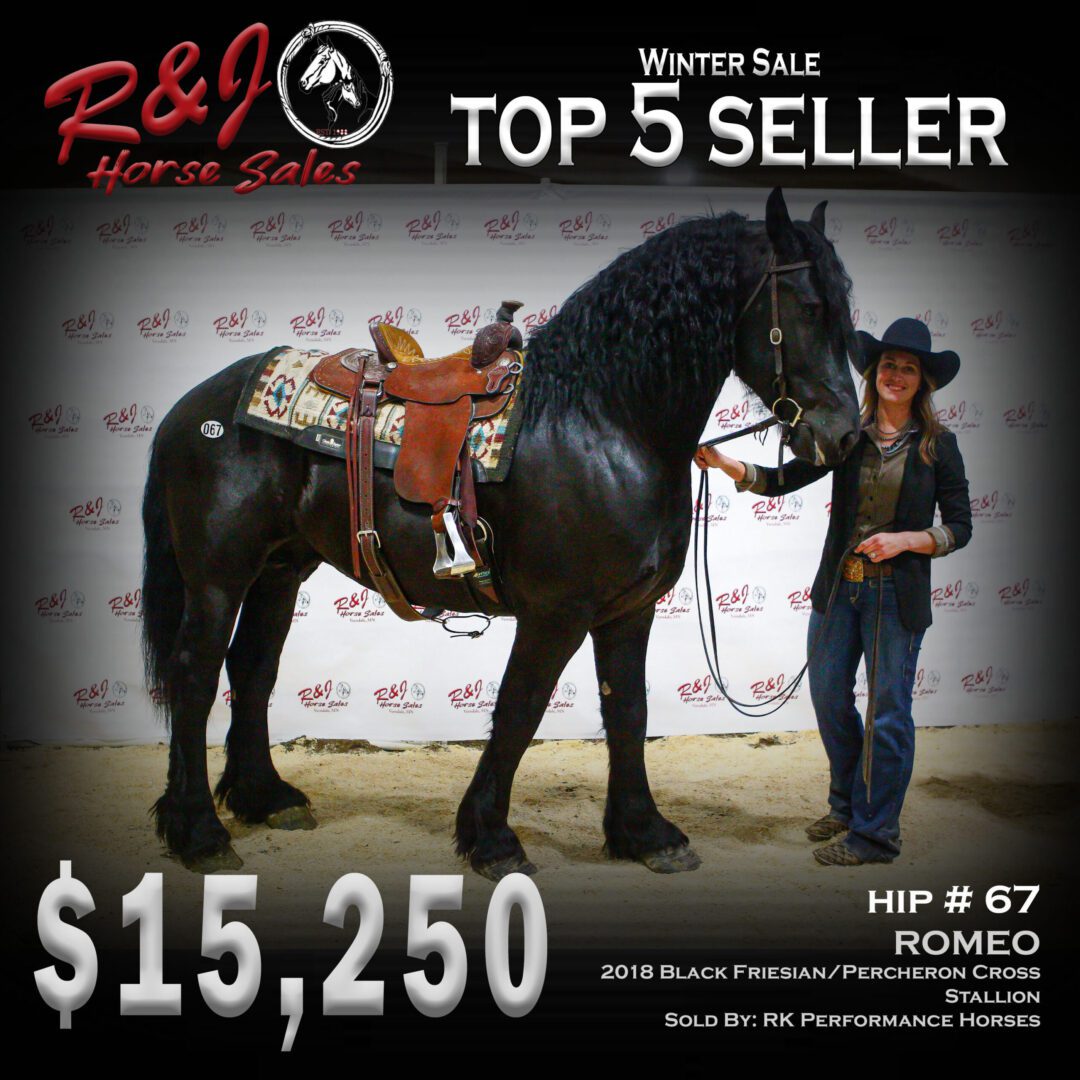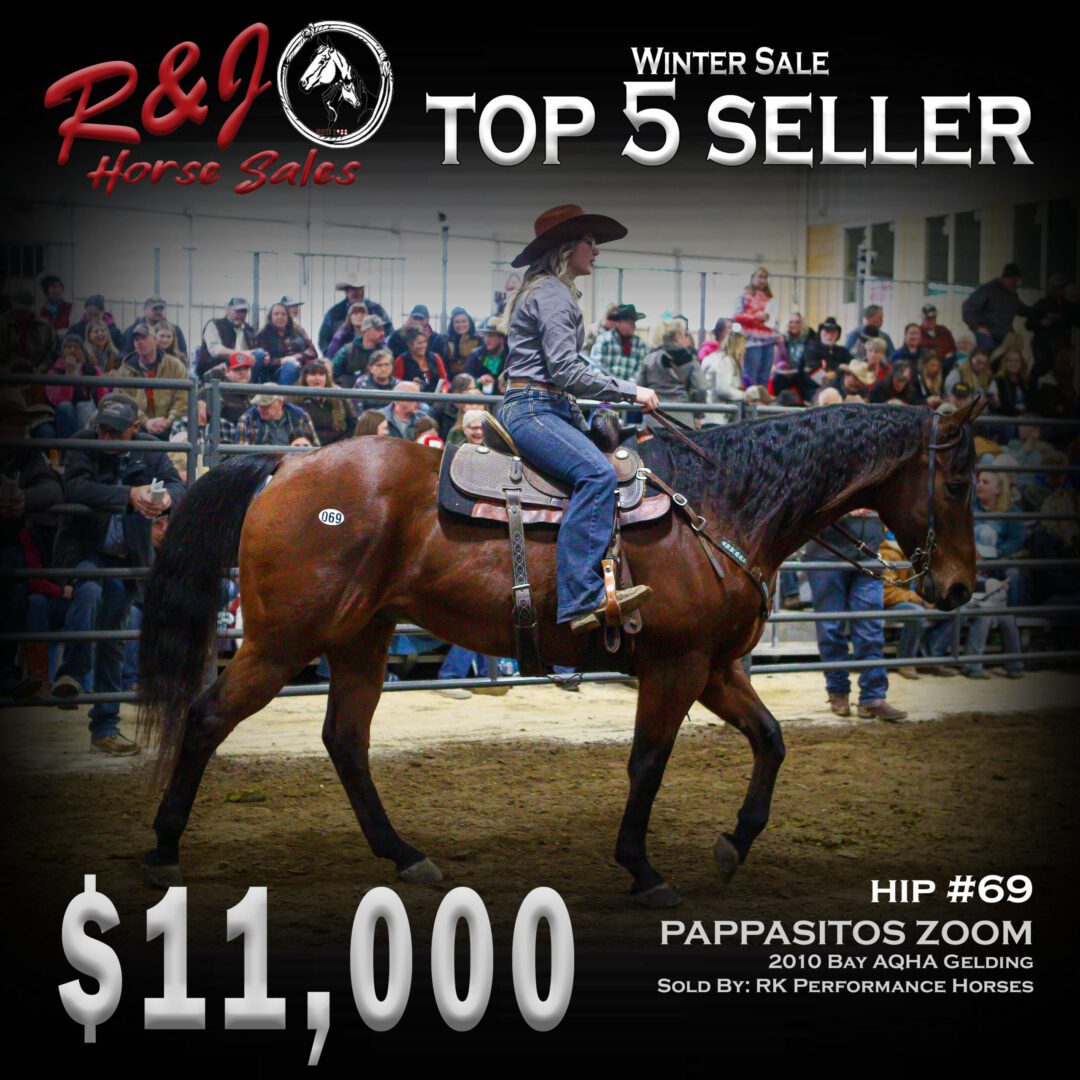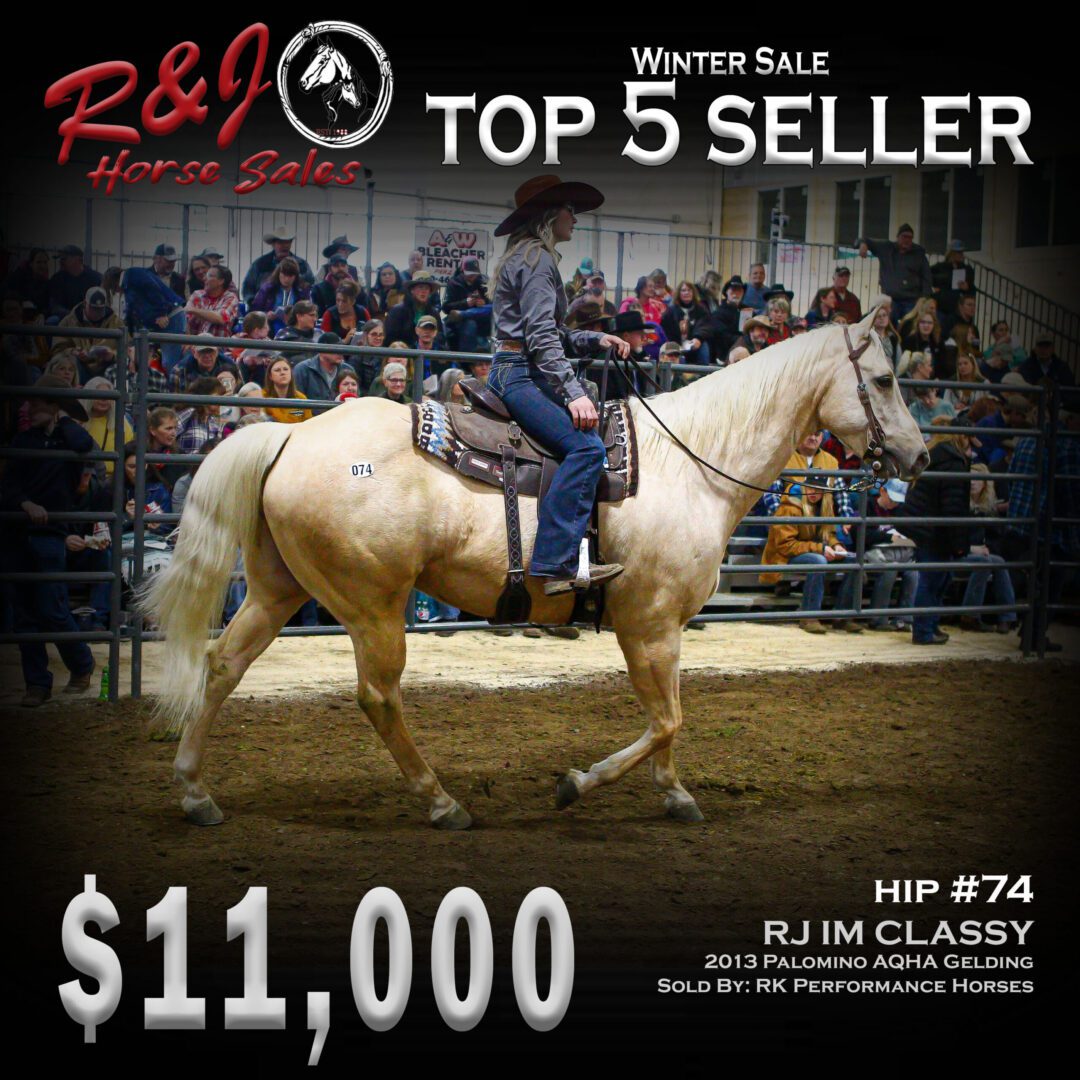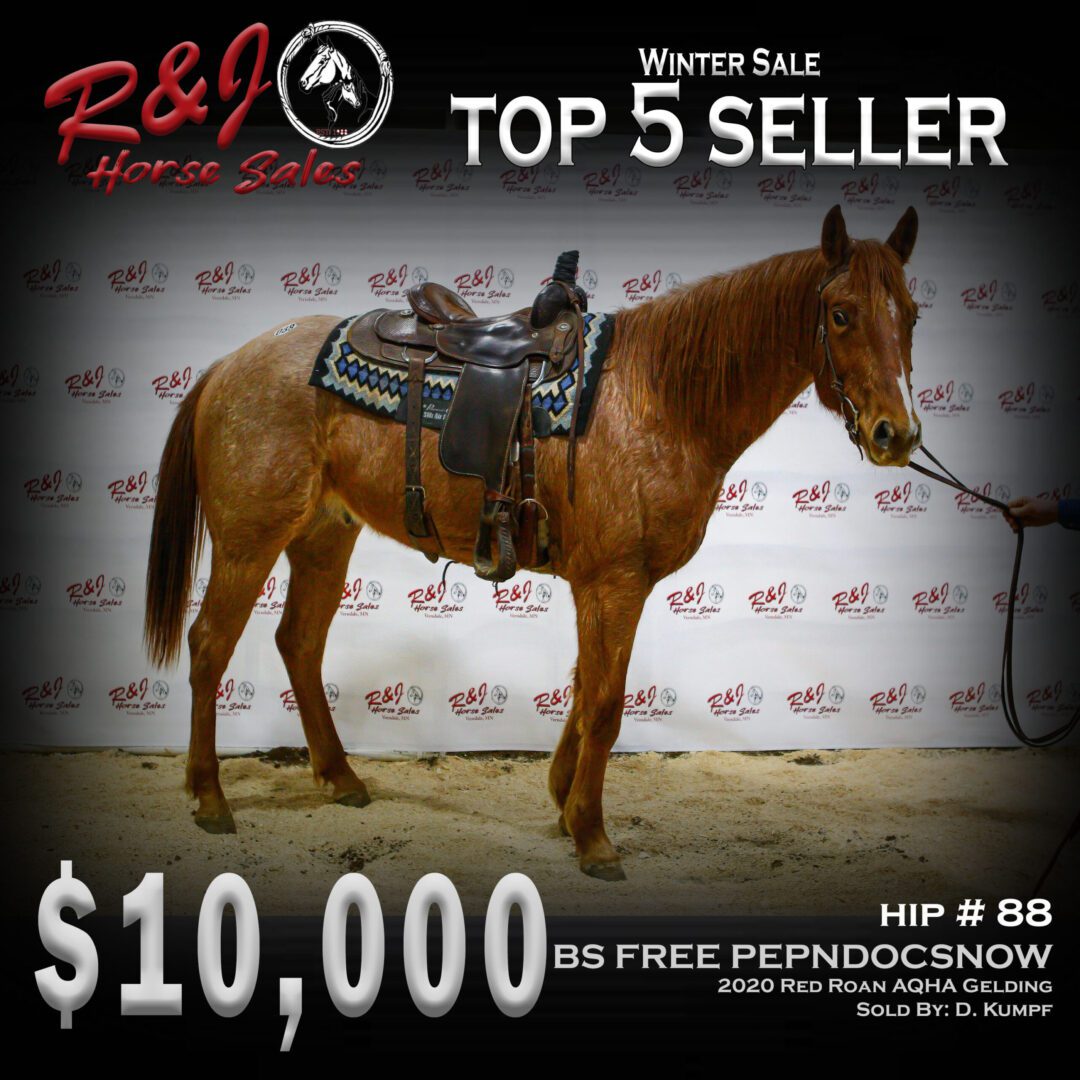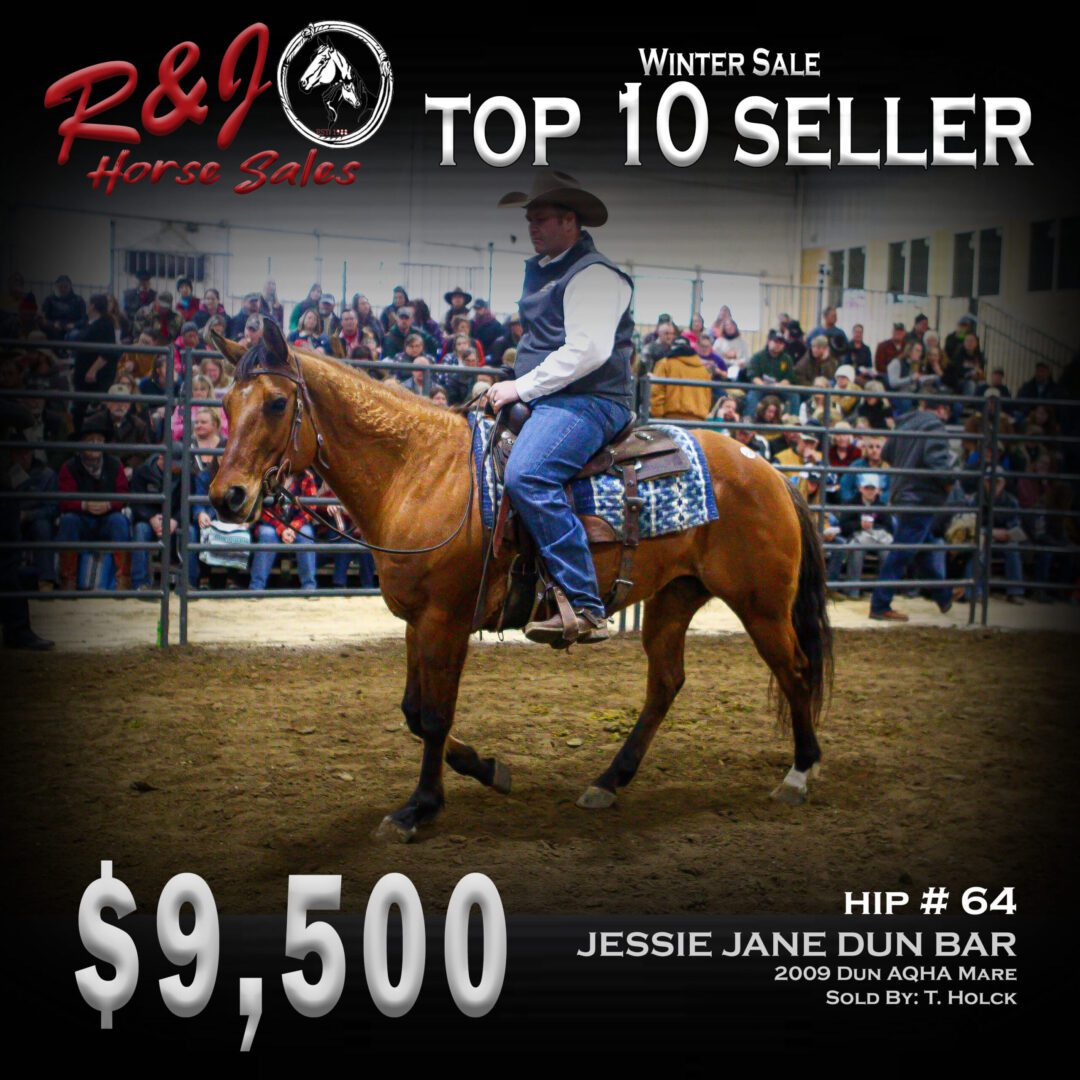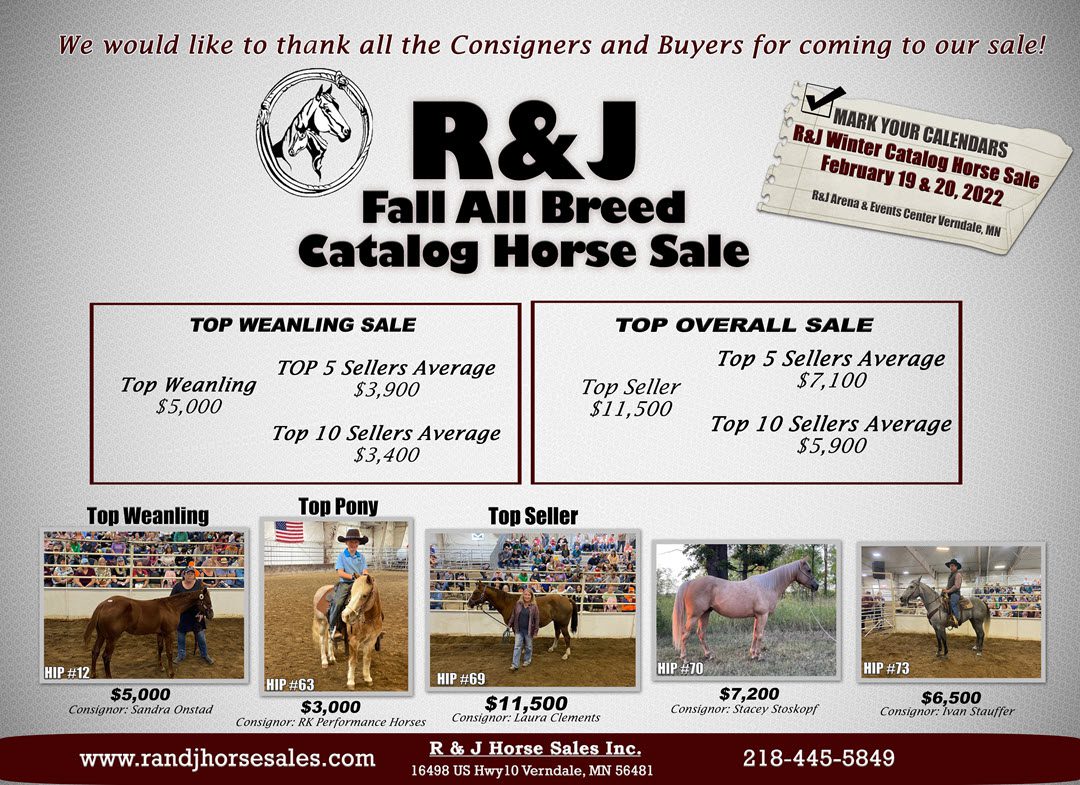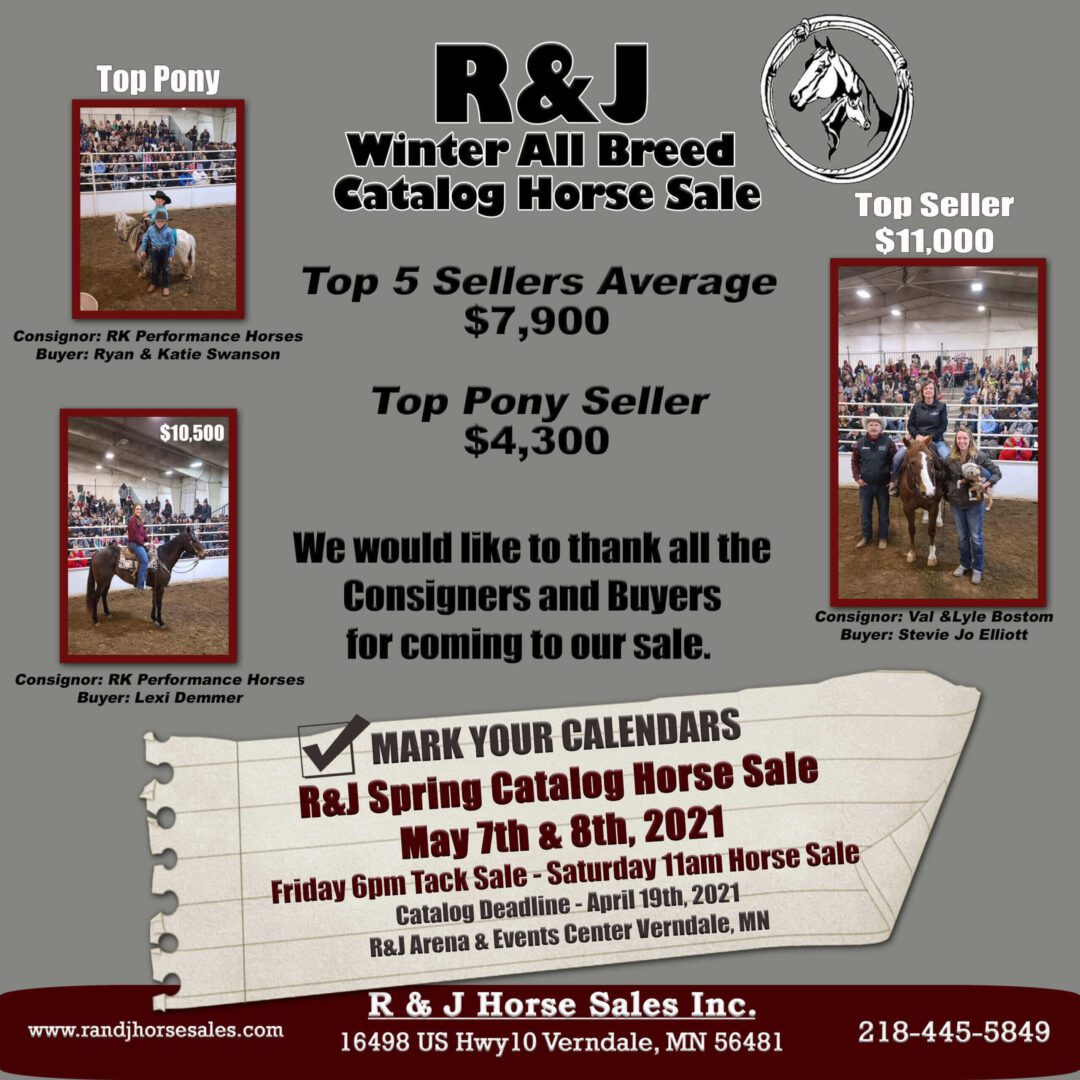 Ready to Consign?
Simple, Easy, Fillable. Consign your horse today!
Need Assistance?
Our knowledgeable team is always ready to help.